Located in upscale Ramsey, N.J., on Main Street, Bar Boutique welcomes you to its intimate and idyllic lounge combining Manhattan chic with a modern local vibe. Batches of unique cocktails are crafted and wines are matched to your specific tastes. Savory and sweet eats also are available, along with a wine retail store for a bistro-to-go, making Bar Boutique the perfect place to relax and unwind while giving your senses a treat. It's not just taste, it's all your senses, smell, the sound of clinking ice and taste and the visual of a beautiful cocktail.
Owner Andrew Matarese opened the doors to Bar Boutique in the fall of 2021 with a clear vision to continue the tradition of sharing his passion for wine with others just like his family had done for generations. Prior to the grand opening, Matarese earned his MBA and advanced wine and spirits certification while working full-time as a wine importer and distributor. During those formative years, Matarese traveled extensively to South Africa, France, Italy, South America and Napa Valley, Calif. During his travels, he visited renowned vineyards, tasting cocktails and savoring stories about worldly wines and winemaking. According to Matarese, each wine tells a story, and he loves nothing more than to share those stories with Bar Boutique's patrons.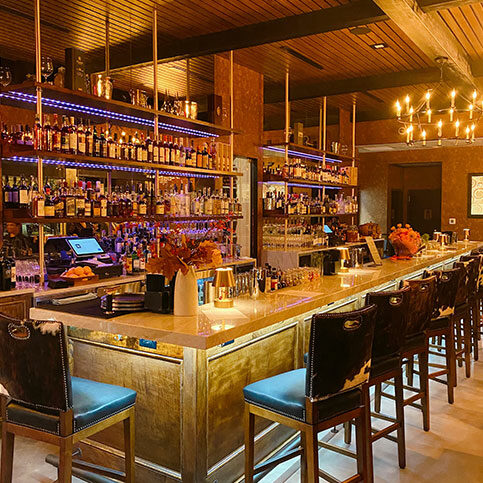 With 12 seats at the bar and 15 spots for sit-down indoor sipping, the interior area at Bar Boutique is a mixture of a rustic and modern style with comfortable colors such as camel, crème, black and gray along with vaulted ceilings, soft leather seats and sparkling crystal chandeliers. Bar Boutique has an outdoor dining area with an awning perfect for those balmy summer dusks; and heaters for crisp fall afternoons and brisk spring days. With its relaxed and elegant vibe, both patrons and palates are whisked far away from their troubles once they step inside Bar Boutique.
"For your safety, we have a new air purification system that filters out germs and viruses."